NASA@IRI: Studying Climate Extremes from Space
By Alex Sweeney
Peering into the satellite control rooms at NASA's Goddard Space Flight Center (GSFC) last month was extremely exciting. As participants of the NASA DEVELOP National Program, we use satellite data every day in our research. Helen Cen and I had just finished our end-of-term presentations with other DEVELOP participants and were led on a tour through the control rooms of some of NASA's Earth-observing satellites. Needless to say, our eyes were wide with excitement and awe.
The DEVELOP Program gives young researchers the ability to conduct hands-on remote sensing  research with a focus on answering pressing societal questions. The International Research Institute for Climate and Society (IRI) serves as one of DEVELOP's regional locations and hosts 4-6 participants each year. They're advised by IRI research scientist Pietro Ceccato.
"With a mutual mission to foster the use of remote sensing and improve decision making, DEVELOP and IRI have shared a strong collaboration for almost three years," notes Lauren Childs-Gleason, DEVELOP's National Science Lead. "The DEVELOP-IRI location has conducted more than 15 application feasibility projects in that time and has made significant contributions to the program's project portfolio, especially in agriculture and health."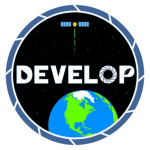 These application feasibility projects concentrate research on engaging and solving end-user specific problems, with the intent of practically implementing the findings soon after the projects are finished. Typically, the 10-week terms culminate in presentations that are given at various locations throughout the country, demonstrating the outcomes of the "DEVELOPers" projects. The two of us were invited by the GSFC node to present our results along with others in Greenbelt, Maryland.
This past term, we conducted two of these feasibility projects at the IRI. One project studied flood detection capabilities of satellites, and the other produced a Drought Severity Index (DSI) for the country of Uruguay.
Flood Mapping in Malawi
Partnering with the Malawi Red Cross National Society, Helen Cen of DEVELOP and Andrew Kruczkiewicz, a consultant on the project from the IRI, examined a specific flood event in Malawi from January of this year. They compared and evaluated different satellite-based flood detection products to determine which were best at identifying these floods.
In January, Kruczkiewicz traveled to Malawi with the Red Cross Red Crescent Climate Centre to support the Malawi Red Cross National Society and directly observe the devastating floods. His experience attending meetings while in the country helped define the goals for the project as well as lend a critical glimpse into what information is needed in these emergency situations. "Our hope for the project was to pinpoint which products are best at mapping floods," says Kruczkiewicz. "The outputs will help in humanitarian preparedness and response efforts."
They compared seven flood detection products and found differences in their ability to detect the January event. A couple of products identified flooding near shelter sites in regions prone to flash floods, while others were better at recognizing riverine floods at high spatial resolution.
"Over the summer we hope to receive village-level flood data to conduct a quantitative analysis of accuracy, and incorporate previous project findings and other available data to help develop an early-warning system for the region," says Cen, who will continue this research during DEVELOP's summer term.
Creating a Drought Severity Index
My research involved looking at the opposite climate extreme: drought. Previous research by IRI's Jerrod Lessel produced a drought severity index (DSI) for Uruguay based on work from Jinyoung Rhee from the University of South Carolina and compared it to other remotely-sensed drought indices. Over the past couple of months, Lessel and I expanded on this research, testing and validating different precipitation and vegetation products in the drought index with ground-based data from Uruguay's Instituto Nacional de Investigación Agropecuaria (INIA), which is currently used as the drought-monitoring standard within Uruguay.
Working with us on this research were scientists from Uruguay, who helped refine and narrow our project goals. "The Ministry of Agriculture and INIA wanted a product that uses remote sensing to increase ease of use over station data, as well as a product with high spatial resolution to monitor drought conditions in Uruguay," describes Lessel.
Our analysis concluded that NOAA's CPC Morphing Technique (CMORPH) precipitation product and the Normalized Difference Water Index was the best precipitation and vegetation product to use for the DSI due to their high correlations with data from on-the-ground weather stations. Collaboration with our project partners helped us deem CMORPH as the better precipitation product for the DSI over NASA's Tropical Rainfall Measuring Mission, which had slightly higher correlations overall. The Ministry of Agriculture and INIA determined that the near real time operational ability of CMORPH would allow for better evaluation of drought events.
Overall, our project partners were very pleased with our research.
"The DSI product produced by Sweeney and Lessel is used by INIA and the Ministry of Agriculture in Uruguay to map the drought conditions in the country," says IRI's Ceccato. "During February, March and April 2015, the DSI product helped the Ministry to monitor and identify the drought conditions that affected parts of Uruguay."
Our presentations at NASA GSFC were met with applause and engaging discussions afterward. Cen and I will remain with DEVELOP through the summer, continuing research on the Malawi floods project and commencing a new assignment on fire burn scar mapping. This summer we'll travel to the annual DEVELOP Summer Closeout where participants from each location throughout the US will share their research at NASA Headquarters, and sometimes get the special opportunity to shake hands with NASA's Administrator Charles Bolden.
Our work on floods, droughts and now burn scars demonstrates a few of the ways in which NASA satellites provide crucial data about our Earth, and how this information can help people around the world. To learn about more applications of satellite data, visit the DEVELOP website.
DEVELOP-IRI project summaries and videos
Helen Cen – So Many Maps, So Little Time
Alex Sweeney – Taking Droughts From Earth to Space