Trainings in Two ACToday Countries Pave the Way for More Knowledge-Sharing
The Adapting Agriculture to Climate Today, for Tomorrow (ACToday) project, is the first Columbia World Project. Led by the International Research Institute for Climate and Society (IRI), ACToday aims to combat hunger and improve food security by increasing climate knowledge in six countries that are particularly dependent on agriculture and vulnerable to the effects of climate change and fluctuations ⁠—Ethiopia, Senegal, Bangladesh, Vietnam, Colombia, and Guatemala.
Central to ACToday's goal is to work closely with the national meteorological agencies of the six partner countries, and help build their capacity to provide state-of-the art climate services to ministries, other government agencies, farmers and other decision makers. IRI's 20 years of experience has shown that organizing tailored in-country trainings in both forecasting methodology and new data tools can be very effective and provide longstanding benefits for these institutions and the users who depend on their products.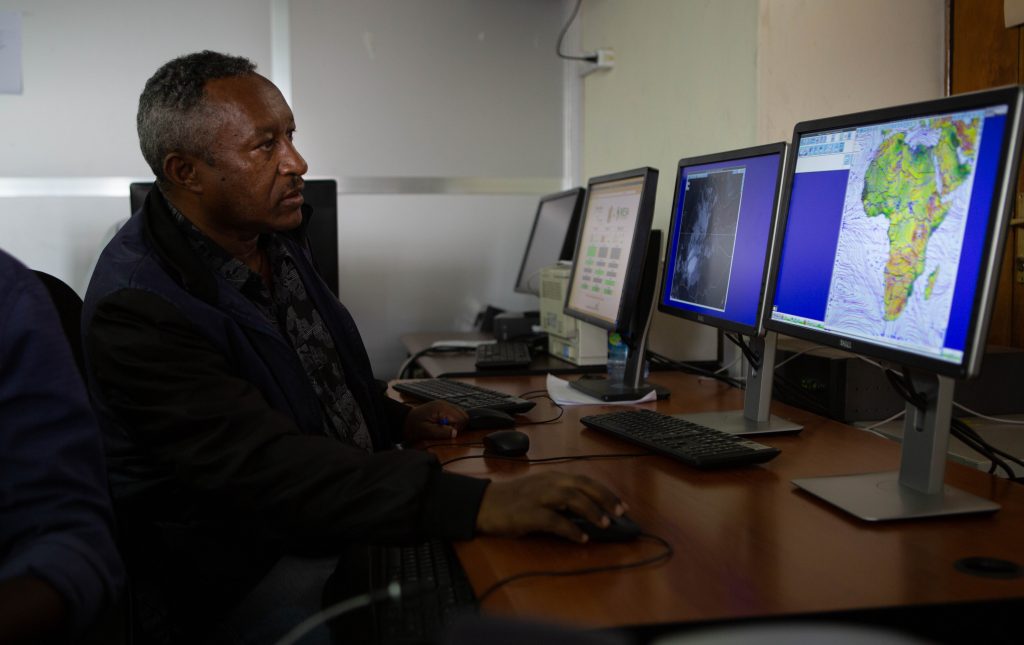 The IRI researchers working on ACToday also understand that the simultaneous building of skills and accumulation of experience within these six countries often allows for new knowledge and problem-solving lessons to cut across national boundaries. Such an outcome is critical for a multi-country, multidisciplinary project that ultimately aims to improve the food security of a combined population of nearly 500 million people.
For example, this past April simultaneous trainings occurred in Ethiopia and Vietnam. The training in Ethiopia was led by the ACToday country lead for Senegal, Sylwia Trzaska. The training in Vietnam was led by climate scientists Bradfield Lyon and Simon Mason. Both of these trainings extended beyond the typical tutorial image that the word "training" conjures.
"The training was designed as more of a workshop than a series of lectures," said Lyon. "We encouraged input from the participants, not only on technical aspects of the work, but also on specific areas of inquiry that they are either currently working on or are interested in pursuing."
This approach creates a feedback loop wherein the participants can make sure they get the most relevant experience as possible out of the two-week-long sessions.
In most cases, Trzaska says, "The participants are already very good at using the various data, tools and applications operationally; this training was about refining the understanding of what's behind the tools and what the next developments could be."