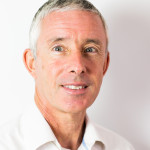 Simon Mason
Senior Research Scientist
Climate, Disasters, International Outreach
Phone: +1 (845) 680-4514
Email: ude.aibmuloc.iri

null

@nomis
Address:Monell 232
Background
Simon Mason has been involved in seasonal climate forecasting research and operations since the early 1990s. He has published numerous papers on seasonal climate forecasting and verification, climate change, and southern African climate variability. He has extensive experience in the production of seasonal climate forecasts in contexts such as the Regional Climate Outlook Forums, and works closely with the World Meteorological Organization (WMO) to promote the definition and adoption of forecasting and verification standards through engagement in relevant WMO Expert Teams and through the WMO CLIPS Capacity Building Workshops. Mason joined the IRI in 1997, working initially at the Scripps Institution of Oceanography, and moving to Columbia University in 2003. Prior to joining the IRI, Mason was deputy director of the Climatology Research Group at the University of the Witwatersrand, in South Africa, where he developed empirical models for predicting southern African rainfall variability. Mason is a Visiting Senior Fellow in the Centre for Analysis of Time Series at the London School of Economics and Political Science.
Research Interests
Mason's primary areas of research include development of methods for diagnosing the quality of forecasts ("forecast verification"), and of tailoring forecasts to user needs.
Role at IRI
Mason is chief climate scientist, taking a lead role in international outreach from the IRI's Climate Program, and leading the IRI's disaster work. He was a member of the drafting team for the High-Level Task Force on the Global Framework for Climate Services (GFCS), is an overall author for the GFCS Implementation Plan, and is a focal point for the IRI's Partnership to Save Lives with the International Federation of Red Cross and Red Crescent Societies (IFRC). He has been heavily involved in capacity building activities, including leading the development and support of the Climate Predictability Tool (CPT).