Q&A: Gloriose Nsengiyumva on Building Farmer-Inclusive Climate Services
This Q&A is part of a series highlighting some of the Earth Institute's women scientists as part of the International Day of Women and Girls in Science on February 11. Read more about the day and our related blog posts here.
Today is International Day of Women and Girls in Science. In the past, we've recognized the incredible women at the International Research Institute for Climate and Society with a video feature.
This year, we've asked Gloriose Nsengiyumva, a staff associate who started at IRI in 2019 and who works on the Adapting Agriculture to Climate Today, for Tomorrow (ACToday) Columbia World Project to share some of her experiences training extension agents and other agriculture professionals in a number of African countries to better understand and use climate information to help farmers adapt to changing climate conditions.
Tell us a little bit about your background and how you came to work at IRI.
I am a climate adaptation practitioner currently focused on climate services for agriculture. Before joining IRI, I worked on a four-year project with the CGIAR Research Program on Climate Change, Agriculture and Food Security (CCAFS) in Rwanda that aimed to reach over 1 million farmers with climate services. My main role was to coordinate the roll-out and evaluation of the University of Reading's PICSA programme in Rwanda, as well as lead the creation, development and implementation of climate services training courses and field surveys for agricultural extension agents and other intermediaries. Among many roles, another bigger role that I played on the project was to work closely with the IRI Data Library and the Enhancing National Climate Services (ENACTS) team to create maprooms specifically tailored to the needs of Rwandan farmers and to the Participatory Integrated Climate Services for Agriculture (PICSA) process. The latter bit gave me experience in the IRI's ENACTS initiative, which opened the doors for me coming to IRI.
At IRI, I have been providing capacity building and technical support on adaptation and risk management in a varying/changing climate in vulnerable areas. The capacity development and technical support that I provide include trainings on climate services application in the agriculture sector using participatory approaches such as the PICSA approach, and supporting the implementation and strengthening of IRI's ENACTS projects focusing on climate services for decision-making.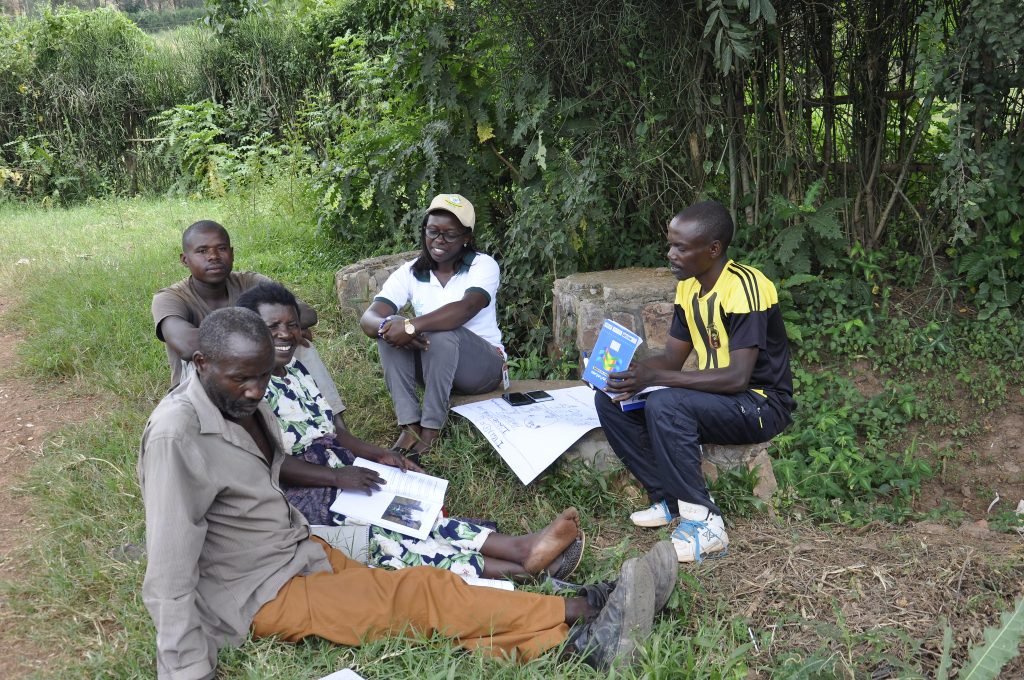 One of IRI's most important projects is the Adapting Agriculture to Climate Today, for Tomorrow (ACToday) Columbia World Project. You've been contributing to some of the efforts in Ethiopia in particular. Can you tell us about what you've been working on? How has working on ACToday been similar or different to other projects you've worked on?
One of the focus areas of ACToday includes supporting the implementation of the PICSA method in Ethiopia. PICSA is an approach designed to help agricultural extension agents work with farmers to make climate-informed decisions in their crop planning. This is accomplished by combining the use of timely, accurate and locally-specific historical climate information and forecasts with participatory decision making. ACToday has been supporting its partners in Ethiopia who are interested in implementing PICSA. I have been leading this process by bringing together the University of Reading (where PICSA was founded), the Ethiopian Institution for Agricultural Research (EIAR), the Ministry of Agriculture (MoA), and the National Meteorological Agency (NMA). In this respect, I recently facilitated the first remote "training of trainers" for national experts from the above institutions.
I have also been supporting PICSA implementation in Ethiopia by coordinating the integration of high-quality climate products into a newly developed PICSA_maproom, which is a collection of already existing NMA ENACTS maprooms products, but tailored specifically for use in participatory decision making.
In ACToday Ethiopia, I have also been leading the development of a training curriculum, which aims at training users to navigate, understand and use climate information products in the ENACTS maprooms.
There is a similarity with my very previous project, since I was the lead of those two ends (PICSA and ENACTS) in my previous project work in Rwanda.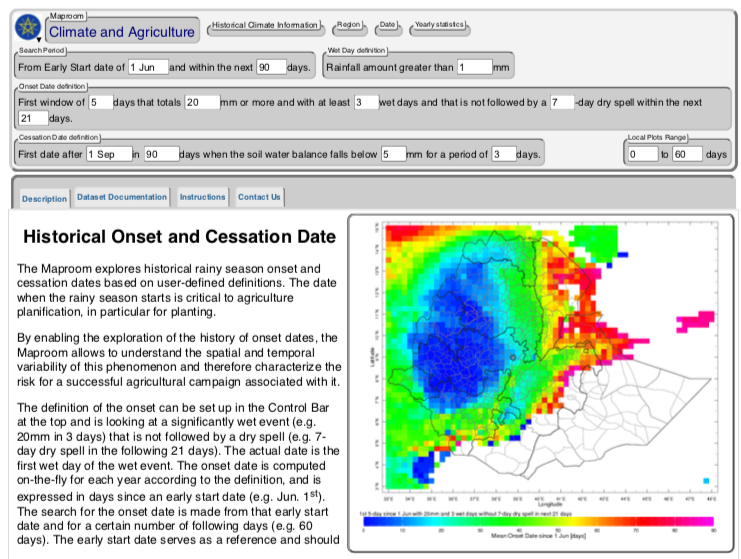 With PICSA and with ACToday, there is a lot of emphasis on participatory methodologies. Why are participatory approaches so important?
Participatory approaches are excellent in that they allow farmers and other users of climate information to visualize and to participate in the resolution of their own problems. Participatory approaches in agriculture empower and at the same time open farmers' eyes to see the often-unseen opportunities that they have; and it helps them to make use of those opportunities. I hope that future projects will emphasize the use of participatory methodologies, especially from the design of the programs to the implementation parts. Additionally, replicating these approaches to different or new locations should always receive attention at the very start, to make sure that beneficiaries' problems are going to be tackled in the end. I think working with beneficiaries (or those who are affected by the problem needing to be solved) to understand details such as a location's cultural norms and behavior, in addition to factors like climate, soil, markets, etc. should always be very key before adopting any approach, which is part of what participatory approaches are supposed to do.
ACToday, PICSA and ENACTS involve a fair amount of collaboration among several different research groups and organizations. Do you think these interdisciplinary relationships provide extra substance to these programs?
I find the cross-institution collaboration very key for these programs especially for a smooth and successful implementation. For example, getting national meteorological agencies (or climate related programs) involved in agricultural (or any other sector) development programs helps them understand different sectors' needs. Therefore, you get insights on relevant products to provide for users of the information, rather than building on a one-size-fits-all, where the information would be the same whether you are an agricultural practitioner or a construction engineer.