Helping Vietnam's Coffee Sector Become More Climate Resilient
By Joseph Conway
A new platform aims to use digital technology to help farmers lower costs, boost yields and increase profits.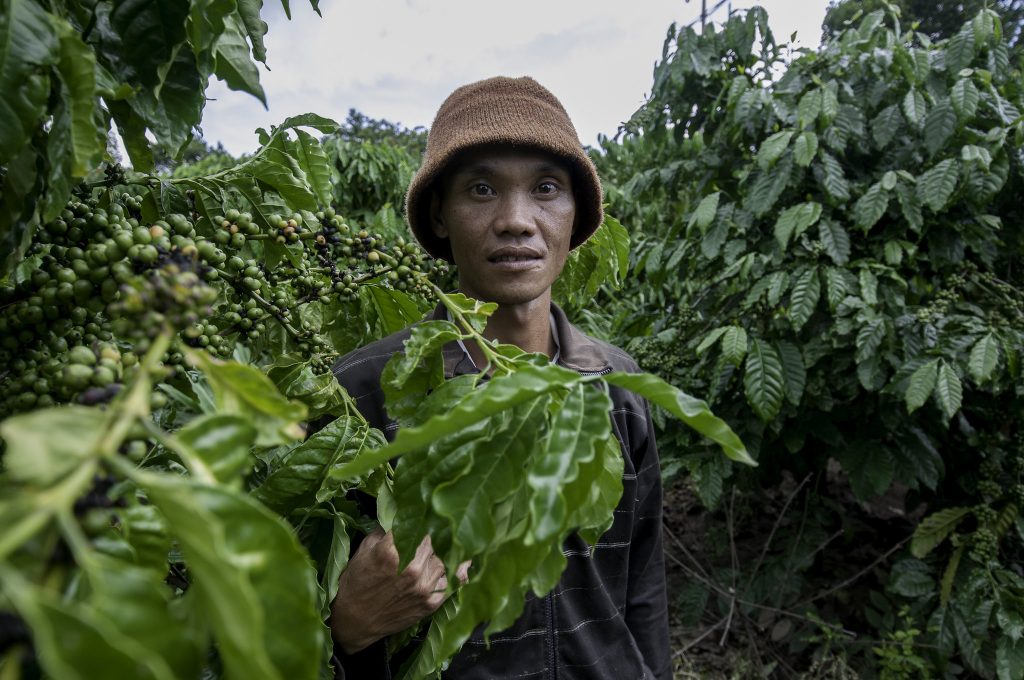 Coffee is a big business in Vietnam, accounting for 3% of its gross domestic product and about 15% of its agricultural exports.
But climate variability and change are threatening the country's coffee crops. Rising temperatures and extreme weather have subjected Vietnamese coffee farmers to increasing uncertainties: longer droughts, more frequent floods, and severe outbreaks of pests and diseases that result in reduced productivity.
To help farmers adapt to these climate-driven changes, the Adapting Agriculture to Climate Today, for Tomorrow (ACToday) Columbia World Project is developing a new platform that will deliver location-specific climate information and growing-season advisories to help Vietnam's coffee farmers increase yields and reduce operating costs.
The service, called ACToday Coffee, is being developed in collaboration with Vietnam's Ministry of Agriculture and Rural Development (MARD) and the Alliance of Bioversity International and CIAT. The work in Vietnam stems from ongoing efforts by ACToday and the International Research Institute for Climate and Society to support the coffee industries in Ethiopia as well as countries in Central and South America. The ACToday team hopes to pilot the new initiative in Vietnam in the middle of next year.
"The collaboration builds on ACToday's partnership with MARD, which is strongly interested in providing improved climate services and economic support to Vietnam's coffee farmers," said the International Research Institute for Climate and Society's John Furlow, who is the country lead for ACToday in Vietnam.
"The new service comes at an important time, because it will allow the government to safely provide farmers with critical information when traditional agricultural extension work is being hindered by the COVID19 pandemic."
Vietnam is the world's largest producer by far of Robusta coffee, and the second largest producer of coffee overall. According to the World Bank, the coffee sector in Vietnam employs 550,000 small holder farmers.
The highest costs Vietnamese coffee farmers incur are for fertilizers, fuel to run irrigation pumps, and labor. Climate uncertainty can drive these costs even higher. For example, as a strategy to protect their yields against unpredictable extreme weather events or droughts, farmers will end up using much more water and fertilizer than is necessary, wasting precious resources, labor and money.
"Our goal was to customize, translate, and connect climate information to profitability and costs at the farm level," said J. Nicolas Hernandez-Aguilera, an economist at IRI who helped develop ACToday Coffee.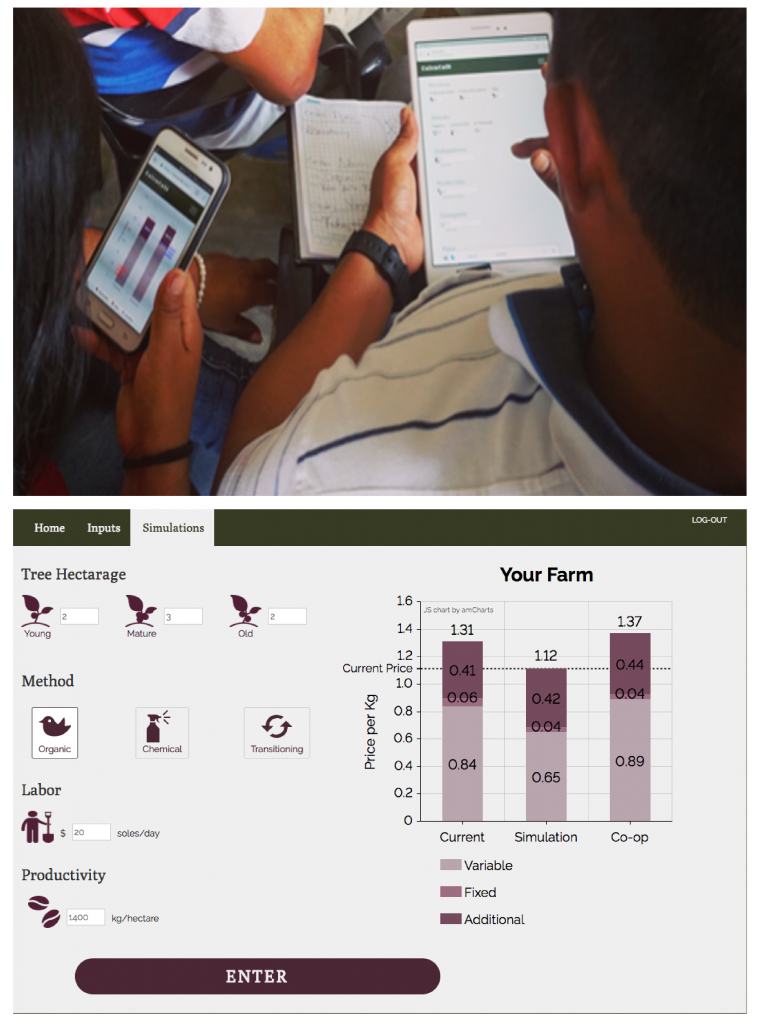 For example, farmers will be able to calculate the lowest amount of fertilizer and water they need to apply in order to maximize coffee yields for their specific growing region, said Hernandez-Aguilera.
New drought and weather forecasting capabilities developed by ACToday and the Vietnamese National Center for Hydro-Meteorological Forecasting (NCHMF) will also be integrated into the coffee platform, he said.
Sustainable Coffee and Food Security
Eighty percent of Vietnam's coffee is grown in the Central Highlands region, home to 47 out of 54 of the country's ethnic minority groups. Coffee is one of the main sources of income for many of these groups.
Although coffee is not an edible crop, its production is a large factor in the food security of communities whose livelihoods depend on it.
"Coffee revenues contribute about 30% of the region's gross domestic product," said Tran Cong Thang, Director General of Vietnam's Institute of Policy and Strategy for Agriculture and Rural Development. "Coffee production has helped to raise incomes and reduce poverty within the ethnic minority communities, which face many difficulties."
Hernandez thinks that innovative services like ACToday Coffee will help make that production more sustainable and predictable in the face of climate uncertainty. "It will help reduce costs, improve yields, and allow growers to conserve fertilizer and water for more sustainable harvests.
"As a result, profitability will improve for these smallholder farmers, so that they can earn enough to cover the costs of buying food and other necessities for their families."