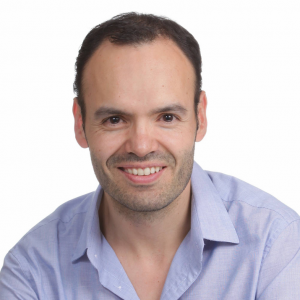 J. Nicolas Hernandez-Aguilera
Postdoctoral Research Scientist

Email: ude.aibmuloc.iri

null

@salocinj
Address:133E Monell
61 Route 9W
Palisades, NY 10964
Nicolas is an Earth Institute Postdoctoral Research Fellow and is part of the Latin American component of the Columbia World Project "Adapting Agriculture to Climate Today, for Tomorrow" (ACToday)and the Financial Instruments Sector Team (FIST).
The overarching goal of his research is to identify mechanisms by which tropical-agriculture farmers adapt to increasing climate variability. In particular, his research seeks to: (1) Understand the required incentives to adopt specific production and land-use practices and (2)Evaluate how climate and financial information affect grower's individual and collective decisions, including their demand for climate services.
Nicolas received his Ph.D. in Applied Economics and Management from Cornell University. While there, he focused on sustainable agriculture of coffee and led diverse multidisciplinary research projects where he evaluated the impacts of smallholders' participation in specialty coffee value-chains. In addition, he modeled profitable agro-ecological cropping systems that preserve bird populations. Nicolas also holds a degree from University of Pittsburgh (MPA/Fulbright Fellow) and Universidad de los Andes-Colombia (BA, MSc.).
Personal Web page: www.jnicoha.com