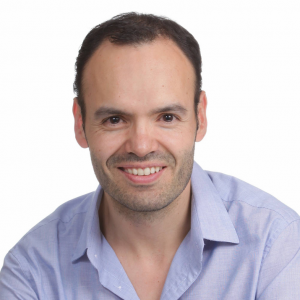 J. Nicolas Hernandez-Aguilera
Postdoctoral Research Scientist

Email: ude.aibmuloc.iri

null

@salocinj
Address:132 Monell
61 Route 9W
Palisades, NY 10964
Nicolas is an economist focused on sustainable agriculture. He is an Earth Institute Postdoctoral Research Fellow at Columbia University. At the International Research Institute for Climate and Society, he is part of the Columbia World Project "Adapting Agriculture to Climate Today, for Tomorrow" (ACToday) and the Financial Instruments Sector Team (FIST).
His research seeks to understand the needs, risks, and business opportunities for sustainable food systems originated in low-middle income countries and vulnerable to climate variability. Currently, he is developing projects to incentivize and scale-up smallholder's crowdsourcing and collective intelligence to i) generate, translate, and use climate information and ii) co-design financial tools for risk management.
In the coffee sector, he has modeled agroecological cropping systems that preserve bird populations and evaluated the impact of profitable business models based on product quality. As part of ACToday, he advances an action-based research agenda that integrates economics and climate science at the coffee-farm level, providing a digital advisory tool for production and land-use decision-making. This research agenda includes partners in Colombia, Ethiopia, Guatemala, and Vietnam.
Nicolas received his Ph.D. in Applied Economics and Management from Cornell University, holds a Master in Public Administration from University of Pittsburgh (Fulbright Fellow), a M.Sc. in Economics from Universidad de Los Andes-Colombia, and BA in Economics. He has relevant teaching experience in the US and abroad. At Columbia, Nicolas recently taught the course Economics of Sustainability for the M.Sc. in Sustainability Management program.
Personal Web page: www.jnicoha.com