IRI papers make Environmental Research Letters 'Top 30' for 2017
Editors at Environmental Research Letters selected two papers written by scientists at the International Research Institute for Climate and Society for the journal's Highlights of 2017 special issue. The issue features 30 research articles picked for their significance, scientific impact, breadth of appeal and other criteria.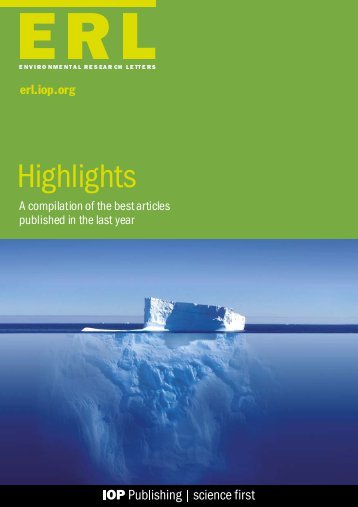 "This collection features seminal findings on climate education, oil palm impacts, sea level rise and flooding, hydropower-irrigation trade-offs, and wildlife conservation, as well as many studies exploring the complexities between environmental policy, social science, and the natural world," write head editors Daniel Kammen and Guillaume Wright.
A paper titled 'Temperature suitability for malaria climbing the Ethiopian Highlands', shows that increasing temperatures over the past 35 years are allowing conditions favorable for malaria to creep into higher-elevation communities previously protected from the disease. Researchers Brad Lyon, Tufa Dinku and Madeleine Thomson say the analysis was possible thanks to a new high-resolution dataset developed by IRI's ENACTS program and Ethiopia's weather agency. (Read the full story)
In 'Heightened fire probability in Indonesia in non-drought conditions: the effect of increasing temperatures', lead author Kátia Fernandes shows that rising temperatures have increased the risk of fires even during non-drought years in Indonesia, possibly making mild fire seasons in the country a thing of the past. Fernandes conducted the research with IRI's Walter Baethgen and Miguel Pinedo-Vasquez, as well as colleagues from the International Center for Tropical Agriculture (CIAT), Temple University and the Center for International Forestry Research (CIFOR). (Read the full story)
According to the journal's metrics, these two papers were downloaded 6,500 times and their findings were picked up by 16 media outlets.
Also selected as a top 30 paper was one led by Ruth Defries of Columbia University's Department of Ecology, Evolution and Environmental Biology. Defries is collaborating with IRI on a Columbia World Project, recently announced by University President Lee C. Bollinger. Defries reviewed the effectiveness of voluntary certification programs in helping small-scale producers of bananas, cocoa, coffee, oil palm and other commodities reach sustainability goals.