Crowdsourcing to Build Better Insurance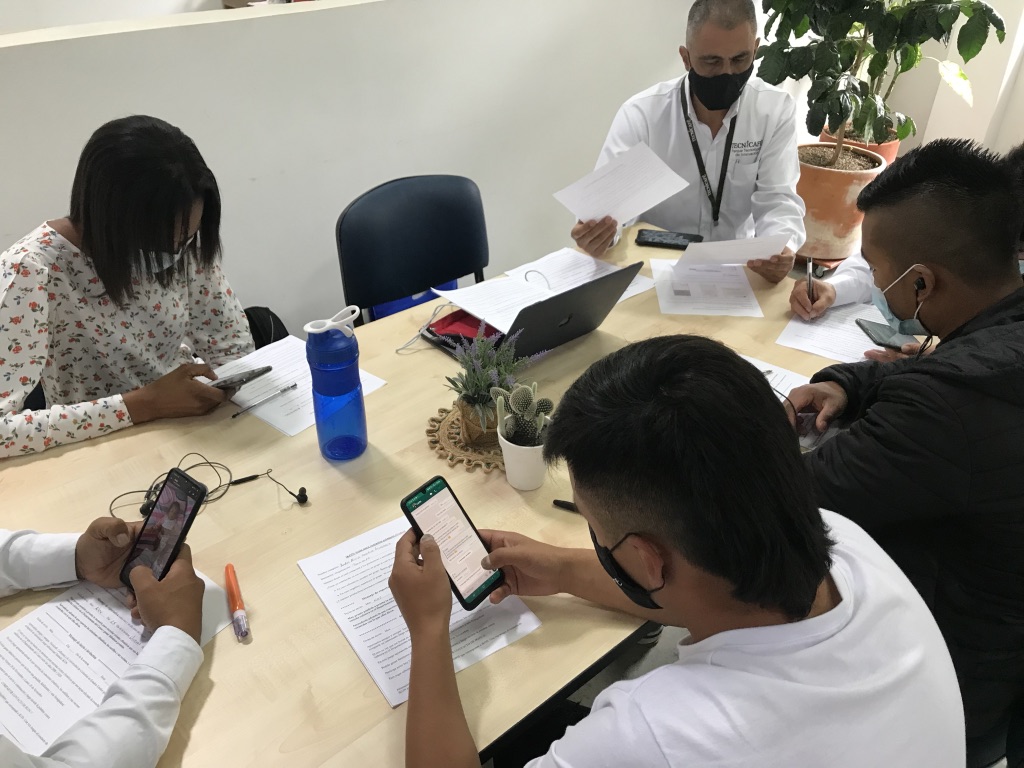 ACToday's work with country partners to develop sophisticated forecasting systems and new climate services tailored for agriculture has also enabled the World Bank and World Food Programme to significantly scale their provision of affordable index insurance to more than a million farmers in multiple countries.
In order to offer protective insurance to even greater numbers of smallholder farmers, in 2021 ACToday began testing mobile crowdsourcing apps that tap into the experiences and memories of farmers themselves.
"We know from our decades of work that index insurance programs can't scale up successfully if they don't include farmers in the design process," said Daniel Osgood, who leads ACToday's work on insurance.
Farmers help improve the index that underlies the insurance they're buying. If a poorly designed index doesn't capture the reality on the ground accurately enough, farmers may not get insurance payouts when they deserve to. Not only would this cause unnecessary hardship, it also damages the credibility of the insurance program.
"We ask farmers what they've experienced in past years and what they're experiencing in the current season, and see how that matches with the climate data we have from weather stations, satellites and forecasts," said Osgood.
"If they're in agreement, we know we can safely use our insurance models to help farmers in times of drought. If they don't agree, we work to figure out why and solve that problem if we can."
Ultimately, this process leads to a more reliable index, which leads to more trust and community buy-in for the insurance.
ACToday's insurance team knew that obtaining information from tens of thousands of farmers in the six project countries could never be done through traditional in-person community visits, even in the absence of a global pandemic.
As a result, they developed a phone-based game to do it instead, and conducted a pilot run in 2021 with around 200 Colombian coffee farmers. The participating farmers were asked questions such as [translated from Spanish]:
"Guess which year was worse, according to most of your neighbors and satellite and rain gauge datasets: [Year 1] or [Year 2]?"
Once they picked, the game would then tell them the answer, and then ask the same question for a different pair of years. The game is designed in such a way that farmers can learn which years were the worst according to official records, and the researchers learned which years showed significant disagreements between farmers and historical records.
While the results won't be fully analyzed until later in 2022, preliminary indications are very encouraging. For example, the game was shared widely among the farmers, who played an average of 200 rounds(comparing 200 pairs of years) over the four days the pilot lasted. The team is expanding the game into Guatemala and other ACToday countries in 2022.
The phone game is part of a suite of new ACToday crowdsourcing technologies that have been successfully piloted recently around the world for projects that reach millions of people.
"The exciting thing is that this kind of bottom-up approach has never worked before at a massive scale, Osgood said. "We've never had a framework that would allow millions of local people to drive decision making on a project designed to benefit them–and it's still completely based on science. It's like artificial intelligence, but it's actually human intelligence or community intelligence."