Sustaining Health: Linking environment, nutrition and health
On Monday, September 22, senior research scientist Madeleine Thomson of the International Research Institute for Climate and Society will serve as a panelist for Sustaining Health: Linking environment, nutrition and health, an event co-hosted by the Wellcome Trust, Columbia University Mailman School of Public Health, Meteos and IRI.  She will join panelists and an expert audience of IPCC authors, business representatives, NGOs, social entrepreneurs and foundations to explore the issues and provide inputs on climate change and health to the Wellcome Trust's Sustaining Health dialogue.
Below is an excerpt from a post about the event written by Saskia Heijnen of the Trust's Sustaining Health team. Read the full post on the Wellcome Trust's blog.
Health has not traditionally been the first thing that comes to mind when the topic of climate change is raised, but connections are now being made. For example, the latest IPCC report, which provides a synthesis of the scientific and technical evidence of climate change, now places a greater focus on potential health impacts. This is important because health can be impacted in a variety of ways. Examples include extreme weather events such as heat waves and flooding, the spread of climate-sensitive vector-borne diseases, and of course climatic impact on water supply and agricultural production.
Shifting weather patterns and water scarcity are already an issue in many parts of the world as discussed at World Water Week earlier this month. And research has shown that increased carbon dioxide levels in the atmosphere can decrease the nutritional content of our major food crops. With a growing population in a changing world, we need to investigate ways of addressing these issues if we want to safeguard human health for generations to come.
The good news is that momentum is building – the first ever WHO Conference on Health and Climate took place at the end of August, and next week there is a UN Climate Summit that coincides with New York Climate Week and has health on its agenda – but there is still more to be done.
Read the rest of the post here.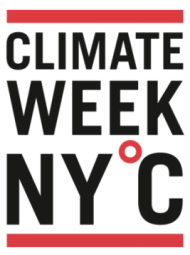 The Wellcome Trust's Sustaining Health: Linking Environment, Nutrition and Health is taking place at 2:30pm-6:00pm in New York (7:30pm-11:00pm BST). We will be live tweeting from the event from the @WellcomeLive and @ClimateSociety accounts using the hashtag #SustHealth. Please do get involved with the discussion online using the hashtag, or by sharing your thoughts below. You can find out more about our Sustaining Health initiative on our website.