New Program Will Tackle Public Health Threats Around the Globe
Later today, Columbia University will launch a new program on Global Health Security and Diplomacy, which will sit at the Program for Global & Population Health.
The program will cross sectors and disciplines, connecting three parts of the university: medicine and public health at the Columbia University Medical Center; climate information and health risks at the Earth Institute and the International Research Institute for Climate and Society; and health diplomacy at the School for International and Public Affairs.
Wilmot James, who is the Executive Director of the new program, and Madeleine Thomson, who is its Co-Director, will announce the program this afternoon in conjunction with a World Leaders Forum event in New York City. Tune in at 4:30pm Eastern to watch the livestream of the launch:
James and Thomson explain more about the new initiative in the Q&A below.
What is the new Global Health Security and Diplomacy program at Columbia University?

Wilmot James: The Global Health Security Agenda (GHSA) is a partnership established in 2014 of nearly 50 countries, international organizations, and non-governmental stakeholders working to prevent, detect, and respond to threats to public health. The focus of the GHSA is the well-being of populations and their protection from destabilizing events such as pandemics, food crises, natural hazards, forced migration as well as chemical, biological and cyber threats.
Tackling any of these threats requires a multilateral and multi-sectoral approach. We need to educate and train the next generation of leaders to understand the complexities of dealing with global health security and diplomacy in an increasingly interconnected world. This is the aim of our new Global Health Security and Diplomacy program.
Why is this program needed now, and what makes Columbia a natural home for such an undertaking?
Madeleine Thomson: Rapidly increasing movement of people, pathogens, vectors, food and goods, much of it driven by decision-making across borders and across continents, has fundamentally changed the global public health landscape. There is nothing as destabilizing to people and society as wholesale threats to their well-being, both within and across national borders.
James: No other university is better positioned to lead on global health security than Columbia. Its schools of medicine, law, international and public affairs, engineering and public health are world-renowned. It also has special cross-disciplinary initiatives such as the Earth Institute and the Data Science Institute, as well as broad areas of graduate programs that offer a depth, diversity and global reach which makes Columbia stand out among other great institutions. Being located in New York, the crossroads of the world and the center of global initiatives, adds a unique and immeasurable contribution.
Graduates of the program will be schooled in the most modern medical, public health, climate and diplomatic knowledge in preventing, mitigating and treating disease and ill-health as a result of catastrophic events such as war, civil strife, terrorism and accidents. There is a special interest in the welfare of children.
In what ways do you see climate as a key component in global health security?
Thomson: Many infectious diseases are climate sensitive. Pathogens, vectors, and animal and human hosts are all affected by seasonal and year-to-year variations in climate. Changes in rainfall and temperature, occurrence of extreme events and associated disasters all have the potential to undermine global health security and require targeted response measures at the national and international level. Beyond pandemics, the GHSA integrates a broad range of health threats that can impact at large scale, including food crises, migration, radiological and chemical threats, as well as the types of complex interactions of natural meteorological hazards we're currently seeing in the Caribbean and southern U.S.
Interested media should contact IRI Communications Director Francesco Fiondella at francesco @ iri.columbia.edu.
BIOs:
Wilmot James, Ph.D., is an academic, author and former politician from Cape Town, South Africa. He built his academic career in the U.S., U.K. and South Africa in immigration, refugee protection, electoral reform, bioscience and health policy. Dr. James led the Institute for Democracy in South Africa that assisted in South Africa's transition to democracy between 1994 and1998. In 2009, he served as a Member of Parliament for the official opposition directing most recently the health portfolio until stepping down in June 2017. A former Trustee of the Ford Foundation (1996-2008), he currently is a visiting professor of (non-clinical) pediatrics and international affairs and director of Global Health Security & Diplomacy at the Program for Global and Population Health at Columbia University.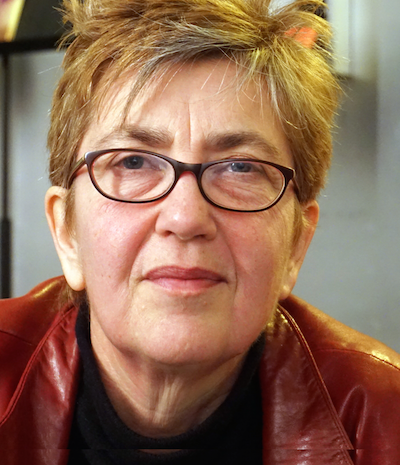 Madeleine Thomson is a Senior Research Scientist at the International Research Institute for Climate and Society and Senior Scholar at the Mailman School of Public Health, Department of Environmental Health Sciences at Columbia University. She is also the Director of the IRI/PAHO-WHO Collaborating Centre (US 306) for Early Warning Systems for Malaria and Other Climate Sensitive Diseases.