The Climate-Nutrition Connection in Food Security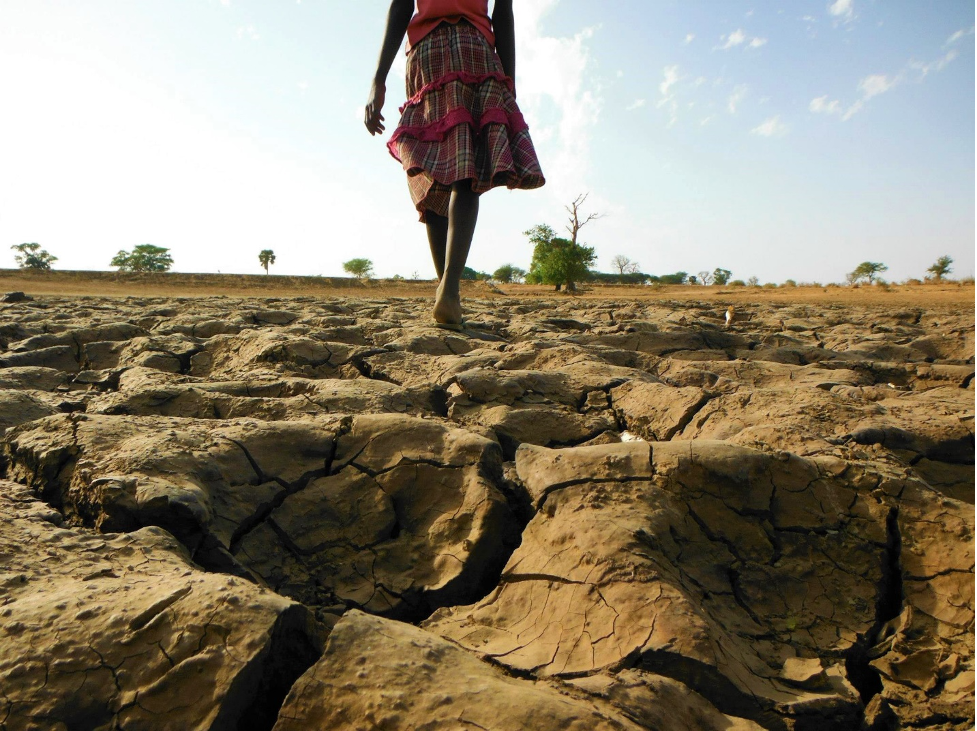 In 2021, ACToday's Senegal team formalized a partnership with the Human Food and Nutrition Research Laboratory at Cheikh Anta Diop University – Senegal's most prestigious higher education institution and home to the country's largest graduate training programs. The partnership aims to address one of the most under-researched topics in development – the links between climate and nutrition.
"We're seeing a growing concern in the agricultural development and humanitarian communities that ignoring the nutritional aspects of food security can have long-term consequences on people's health, which in turn can impact their future livelihoods," said James Hansen, the ACToday country lead for Senegal.
The issue is particularly salient for West Africa, which already has one of the highest rates of malnutrition in the world. Climate change could make the nutritional situation worse for the region, and not just by decreasing crop and livestock productivity and eroding agricultural incomes that rural communities need to purchase diverse, nutrient-rich foods. It could also lead to more frequent flooding and heavy rainfall events that cause outbreaks of diarrheal diseases, which affect the body's capacity to absorb nutrients.
In early 2021, ACToday, Cheikh Anta Diop University and Senegal's national meteorological service, the Agence Nationale de l'Aviation Civile et de la Météorologie(ANACIM), organized a three-hour webinar for the academic, policy, climate and nutrition communities to launch discussions about connections between climate and nutrition.
"We wanted participants to explore the fundamentals of climate and climate-nutrition pathways on a conceptual level, as well as allow Senegal's meteorological service to present examples of existing climate tools that could be tailored for the nutrition community," said Amanda Grossi, ACToday Senegal's country manager. The webinar's success exceeded every-one's expectations, Grossi said.
"More than 110 attended, and not just from Senegal but from across West Africa. This was clearly a conversation people were waiting to have, and it highlighted a demand for including nutritional outcomes when discussing climate impacts on food security."
Informed by the webinar discussions, ACToday and Cheikh Anta Diop University quickly produced a six-module, 15-hour 'short course', which they piloted with 15 graduate students. The course was designed to provide foundational knowledge on climate and climate-nutrition pathways, as well as an overview of existing tools and resources that can be used to both analyze climate risks and support nutrition interventions.
The two partners also identified a number of opportunities for students to work with Columbia's Center for Climate Systems Research and the Rutgers School of Public Health on potential master's thesis topics related to climate and nutrition. This research is now underway at both universities.
Building on this momentum, in November 2021, ACToday Senegal organized a first-of-its-kind workshop with the national meteorological service, Cheikh Anta Diop University and the National Council for Nutrition Development – the governing body responsible for all nutrition interventions in Senegal – to develop climate services specifically tailored to the nutrition community. The workshop's participants came from a broad range of academic, government, UN and nonprofit organizations working in nutrition. They identified a number of priority areas where relevant climate information could improve nutrition. One was to use forecasts to predict off-season rains and prevent post-harvest loss due to aflatoxin – toxic substances produced by fungus that thrives in warm and humid conditions that devastate harvests across Africa. Another was to develop seasonal forecasts and monitoring systems that could help anticipate outbreaks of diarrheal diseases.
Previously, these institutions only met occasionally, if at all, said Grossi, so getting them together is a big deal for future nutrition-related policy and planning in Senegal. "We cannot overstate the convening power of ACToday."