2021 ACToday Highlight: Progress in a Pandemic
This story was published as part of the Adapting Agriculture to Climate Today, for Tomorrow (ACToday) Columbia World Project 2021 Report. Read the full report here.
ACToday relied on its strong, collaborative partnerships with country partners when the COVID-19 pandemic struck and all international travel ceased. Two examples from Bangladesh and Vietnam show how country teams quickly adapted to a new, virtual reality and keep the project momentum going.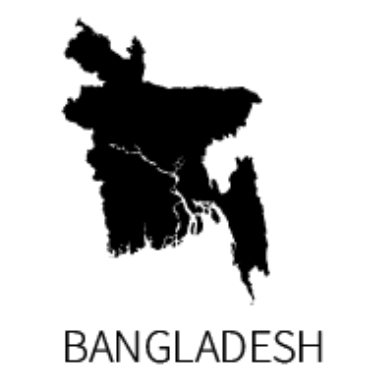 In early 2020, as the realities of the COVID-19 pandemic began to play out, the government of Bangladesh instituted work and travel restrictions across most of its agencies.
These restrictions applied to everyone but essential staff working in Bangladesh's Meteorological Department, the agency that publishes critical weather and climate information used by decision makers across the country.
Yet despite these limitations due to the quarantine, the meteorology department's staff was able to continue issuing monthly climate forecasts for the country, thanks to the tools and training enacted through its partnership with ACToday.
"We could work online at a time when almost the whole world was locked down, and when our forecasts were most needed by Bangladeshis to inform their agricultural planning."

Quamrul Hassan, Bangladesh Meteorological Department
"From the beginning of the project, one of our goals was to increase the in-house forecasting capacity of the national meteorological service so that it could provide the best information possible for agriculture and food-security planning and prioritization," said Mélody Braun, the Bangladesh country lead for ACToday.
By the time the pandemic struck, ACToday had trained meteorology department staff on how to implement state-of-the-art forecasting and verification methods, and later worked with them to automate a number of key but time-consuming steps in the forecast-production process.
Nachiketa Acharya, Simon Mason and other climate scientists at the International Research Institute for Climate and Society helped the meteorology department develop specialized scripts to download thousands of new weather observations each month, run multiple climate models, and even automatically generate an initial set of forecasts that the department could evaluate.
"They used to do most of this manually. We helped make it a much less labor-intensive process," said Acharya.
All the work done by ACToday in Bangladesh ahead of the pandemic meant that from the onset of the COVID-19 quarantine restrictions, forecasters were set up to execute the scripts remotely, thus avoiding any major interruptions to their forecasting operations when they could no longer work in their offices. Throughout the quarantine, Acharya, who speaks Bengali, provided support when it was needed via interactions on Facebook Messenger and late-night phone calls.
"These were the critical months that preceded the summer monsoon season, which is so vital to the country's crop production and food security," he said, of the pandemic's early days. "I knew what was at stake."
"We could work online at a time when almost the whole world was locked down, and when our forecasts were most needed by Bangladeshis to inform their agricultural planning," said Bangladesh Meteorology Department forecaster Quamrul Hassan.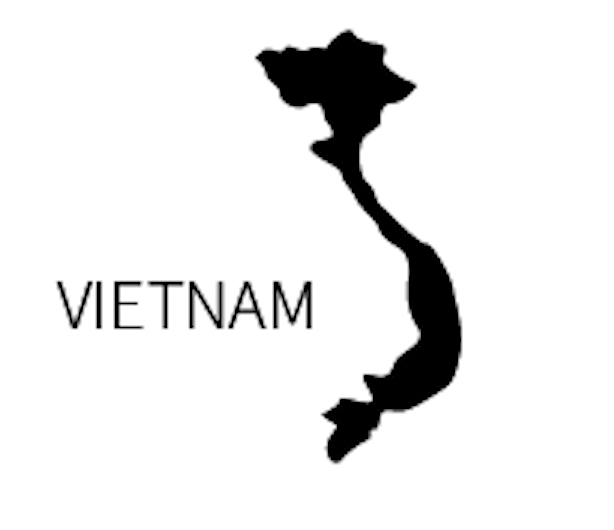 In Vietnam, similar efforts had been underway to help the country's National Centre for Hydro-Meteorological Forecasting (NCHMF) move to a more automated process of making climate forecasts. When the COVID-19 lockdowns started, the ACToday team was finalizing plans to conduct staff training sessions at the NCHMF offices in Hanoi.
"We had to adapt quickly to keep the momentum going," said IRI's Simon Mason. To do this, he and Dannie Dinh, the deputy country lead for ACToday Vietnam, converted what would have been multiple days-long, in-person trainings to shorter virtual ones.
Each day for three weeks, Mason and Dinh hosted 2.5-hour Zoom sessions for NCHMF staff, teaching them how to make and evaluate state-of-the-art forecasts using the NextGen system that ACToday has implemented in all six project countries.
"We spent most of the online sessions discussing theory, going through examples and interpreting forecast results on the fly," said Mason. "And the participants would spend the rest of their day–while we got some sleep!–running their own exercises, so that when we met again, we could focus on answering any questions they had. It worked out quite well."
"The experiences in Bangladesh and Vietnam help remind us that ACToday's collaboration-focused approach with its partners around the world can result in wonderful outcomes, even in very challenging times. It was deeply motivating."

Walter Baethgen, IRI
As a result of those trainings, the NCHMF team was able to produce monthly and seasonal NextGen forecasts, which they distributed to other government agencies and to the broader public for use in decision making.
"Moving quickly to online meant we could cover all the basics and be ready to work with NCHMF to develop an automated forecasting system in the coming year," said Dinh. "We could do that because of the solid, trust-based relationship we built with the center's staff in the prior two years."
"The experiences in Bangladesh and Vietnam help remind us that ACToday's collaboration-focused approach with its partners around the world can result in wonderful outcomes, even in very challenging times," said Walter Baethgen, the co-lead of ACToday. "It was deeply motivating."