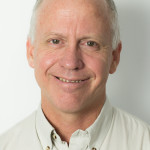 James Hansen
Senior Research Scientist

Phone: +1 (845) 680-4410
Email: ude.aibmuloc.iri

null

@nesnahj
Address:117 Monell
61 Route 9W
Palisades, NY 10964
Background
James Hansen is a Senior Research Scientist at the IRI, where he has worked since 1999. With a background in Agricultural Systems, his work at IRI aims to strengthen the use of climate information for smallholder agriculture and food security in the developing world. His current work focuses on climate risk management curriculum to strengthen the capacity of current and future agricultural professionals in sub-Saharan Africa.
Dr. Hansen served on the leadership team of the CGIAR research program on Climate, Agriculture and Food Security (CCAFS), leading its Flagship Program on Climate Services and Safety Nets from 2009 to 2019. Climate Services and Safety Nets Flagship contributions during this period supported several million smallholder farmers in Africa, Latin America and Asia to access and use improved climate information; equipped African National Meteorological Services to provide locally useful climate information with complete national coverage; expanded the suite of available index-based agricultural insurance solutions; advanced knowledge of agricultural climate service good practice; and deepened the evidence of livelihood and food security impacts of climate services and climate risk management.
Web of Science has recognized Dr. Hansen with a Highly Cited Researcher award since 2020. He holds a Ph.D. in Agricultural and Biological Engineering from the University of Florida, and an M.S. in Agronomy and Soil Science and B.S. in General Tropical Agriculture from the University of Hawaii.
Research Interests
Design and implementation of effective agricultural climate services;
Translation of climate information into actionable forms for agriculture and food security management;
Rural climate service communication processes and strategies;
Climate service and climate risk management curricula for current and future agricultural professionals;
The role of climate information and climate risk management in food security and resilient agricultural livelihoods.