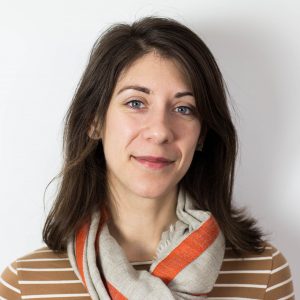 Hannah Nissan
Associate Research Scientist
Email: ude.aibmuloc.iri

null

@hannah
Address:117 Monell Building
61 Route 9W
Palisades, NY 10964

Background
Hannah studied physics at the University of Bristol in the UK, and holds a Postgraduate Diploma in Economics from the University of Cambridge and a PhD in Regional Climate Modeling from Imperial College London. Her doctoral thesis explored the role of atmospheric aerosols in modulating soil erosion. She has since worked on South Asian weather and climate variability.  Prior to joining the IRI Hannah worked at the International Energy Agency and the Scottish Government.
Research Interests
Hannah's research interests include changing risks from climate extremes and the incorporation of long-term climate information into decision making. Her current research is focused on understanding the characteristics and changing risks of heat waves in Bangladesh and their health impacts. 
Role at IRI
Hannah joined the IRI in 2015 as an Earth Institute Fellow and a Fulbright Scholar, working in partnership with the Red Cross Red Crescent Climate Centre. She also conducts training for health and meteorology professionals in South Asia and the Caribbean on heat early warning systems and climate-health relationships.