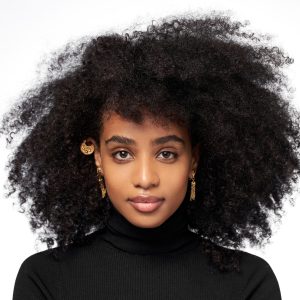 Yohana Tesfamariam Tekeste
Staff Associate
Email: ude.aibmuloc.iri

null

@anahoy
Address:113A Monell
61 Route 9W
Palisades, NY 10964
Yohana is a Staff Associate at IRI, she has an MA in Biotechnology from Columbia University and a BSc. in Biotechnology from Jacobs University in Germany. She has been at IRI since 2015 where she started her work, conducting ENSO relations with malaria in Tanzania. Since then she has worked in many departments and projects at IRI such as supporting the IRI Data Library, ENACTS and now the FI's team.
Yohana is interested in the development of various informative tools to helping agricultural stakeholders in their decision making processes and scaling existing projects.
Her role at IRI now includes, coordinating the technology development team focused on, index insurance and Forecast based Financing projects in East African, Southern African countries and some ACToday countries. She is also working on various research projects including linking climate variables to some zoonotic diseases in Vietnam, in the scope of developing a tool for an early warning and vaccination dispatching system in remote areas.