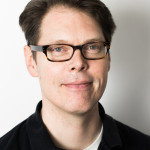 Michael Tippett
Senior Research Scientist
Prediction Research
Phone: +1 (845) 680-4420
Email: ude.aibmuloc.iri

null

@tteppit
Address:221 Monell
Background
Prior to joining the IRI, Michael Tippett worked at the Center for Weather Prediction and Climate Studies in Brazil and at the Max Planck Institute for Plasma Physics in Germany. Tippett obtained his PhD from the Courant Institute at New York University. Since December 2011, he has been an adjunct professor at the Center of Excellence for Climate Change Research, Department of Meteorology, King Abdulaziz University, Jeddah, Saudi Arabia.
Role at the IRI and Research Interests
Tippett leads the Global Prediction Development effort at the IRI and works on problems related to predictability and the application of statistical methods in climate science.