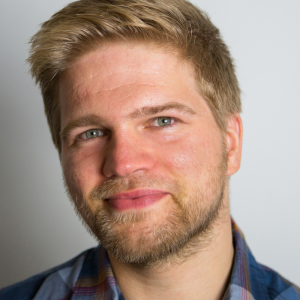 Markus Enenkel
Post-doctoral Research Scientist
Phone: +1 (845) 680-4458
Email: ude.aibmuloc.iri

null

@leknenem
Address:Monell 133
61 Route 9W
Palisades, NY 10964
Markus Enenkel is a post-doctoral researcher with a background in remote sensing, water and risk management. He has a joint MSc in Natural Resource Management and Ecological Engineering from Vienna University of Natural Resources and Life Sciences and Lincoln University (New Zealand). Enenkel's PhD at Vienna University of Technology focused on the link of earth observation and mobile technologies for improved decision-support in case of droughts and related food insecurity. Enenkel has worked with the different humanitarian aid organizations, such as Doctors without Borders, the European Commission, the Earth Observation Data Centre, NASA, the World Bank and different UN agencies (UN IAEA, FAO, SPIDER, WFP).
Research interests
Markus Enenkel's research interests concentrate on the use of remote sensing for the development of advanced drought early warning systems and social safety nets in Latin America, Africa and Southeast Asia. He aims at bridging the gap between scientific data, user-tailored information, the integration of local knowledge and decision-support.  In the context of disaster resilience, Enenkel is interested in understanding the impact of climatic extreme events on the livelihoods of vulnerable populations by using mobile apps to collection socio-economic information.
Role at IRI
Markus Enenkel supports IRI's Financial Instruments Sector Team via the processing and interpretation of satellite imagery and time series. He tries to integrate satellite-derived soil moisture into the weather risk index development process to close the gap between atmospheric anomalies and their manifestation as agricultural impacts. Enenkel supports the capacity building/knowledge transfer activities between the IRI, local stakeholder and smallholder farmer. He also acts as a link between IRI, the International Food Policy Research Institute (IFPRI) and the Earth Observation Data Centre (EODC).