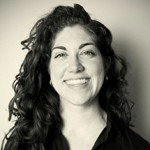 Erin Coughlan
Staff Associate
Partnership with IFRC and Red Cross Red Crescent Climate Centre
Phone: +1 (845) 680-4438
Email: ude.aibmuloc.iri

null

@nalhguoc
Address:111 Monell
Background
Erin Coughlan studied environmental sciences and international development at McGill University, and graduated with an MA in climate and society from Columbia University. Her master's work centered on climate change adaptation in vulnerable contexts, focusing on the estimation of the benefits of disaster risk reduction. She joined the Red Cross Red Crescent Climate Centre in 2011, serving as their liaison to the IRI.
Research Interests
Her research and academic interests include assessment of the potential to finance humanitarian action based on weather and climate forecasts that can indicate heightened risk of disaster. She also researches interactive games for stakeholder engagement, resilience to climate-related disaster in urban and rural contexts, and contingency planning for climate-based health promotion.
Role at the IRI
Coughlan's responsibility at the IRI is to serve as a liason between the scientific research institute and the wider Red Cross Red Crescent Movement worldwide; this includes support to the IFRC Map room and help desk. Along with Brian Kahn and Jessica Sharoff, she teaches a seminar course in Climate and Society in Columbia's Department of Earth and Environmental Sciences.