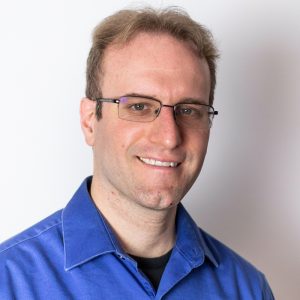 Asher Siebert
Senior Staff Associate

Email: ude.aibmuloc.iri

null

@trebeisa
Address:108 Monell Building
61 Route 9W
Palisades, NY 10964
Background
Asher Siebert has an interdisciplinary background in climate studies. He has a PhD from the Rutgers Geography department (2015), an MA in Climate and Society from Columbia and a BA in Geosciences from Princeton.
He worked at IRI previously (from 2006-2008) on the development of drought index insurance contracts for the Millennium Villages Project in Africa, has interned with scientists at NASA-GISS during the early stages of the NYCDEP Climate Change Task Force and held a postdoctoral position with the Princeton Environmental Institute in (2015-2016) studying the impacts of poverty and population projections on the idealized social cost of carbon.
Since rejoining IRI in 2016, Asher's research has been focused primarily on seasonal forecasting for agricultural decision support in Rwanda and East Africa.
Research Interests
Asher is interested in many aspects of climate research: seasonal forecasting of agriculturally-relevant fields (rainy day frequency, water balance, etc.), index insurance, projections and characteristics of extreme events, and various issues connected to climate, health and energy.
His dissertation explored the potential of using index insurance as a financial risk management tool in the context of multidecadal variability and anthropogenic climate change in the West African Sahel.
Role at IRI
For the last three years, Asher has been funded primarily through the USAID sponsored Climate Change, Agriculture and Food Security (CCAFS) projects for Rwanda and for Africa Climate Services, ACToday and some scoping of potential forecast based financing work. This has primarily involved forecasting efforts and support, training of meteorological staff in Rwanda, Bangladesh and regional centers in Africa and collaboration with the IRI Data Library team for the development of innovative maproom tools.
Publications