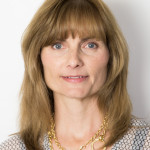 Lisa Muenichsdorfer
Finance Manager
Phone: +1 (845) 680-4453
Email: ude.aibmuloc.iri

null

@masil
Address:Monell 130B
Background
Lisa Muenichsdorfer's expertise is working with grant funds in the non-profit sector, both private and government, focusing on budgeting, analyzing financial data, and issuing financial reports. Prior to coming to the IRI, Muenichsdorfer worked for more than five years in the Global Program at Wildlife Conservation Society, first as a financial manager for the North America Program, and then for the Asia/Asia Marine and Conservation Support programs. All of these programs focused on maintaining wildlife as well as landscape preservation. She was the financial liaison between headquarters and global field offices, obtaining financial information for donor reporting as well as being responsible for global on-site grant compliance training for all staff.
Role at the IRI
Muenichsdorfer is responsible for the IRI's:
• Budget Management
• Salary Allocation Implementation
• Financial Reporting, and
• Budget to Actual Review.